Contact Details
Address
Westcountry Windings
Unit 9 Brunel Business Ct
Brunel Way
Thetford
IP24 1HP

Telephone
01842 765111
Email
westcountrywindings@gmail.com
Office Hours
9.30am - 4.30pm (Monday - Friday)

Workshop Hours
9.30am - 4.30pm (Monday - Friday)

Payment Types
Find us on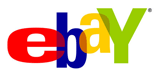 Westcountry Windings - Vapour Blasting
Our Vapormatt vapour blasting service is now available for many different applications that require a gentle surface treatment that leaves an "as new" finish.
Aside from classic car and motorcycle parts this process is ideal for
Deburring Machined Parts
Mould & Die Cleaning
Stainless, Brass & Copper
Paint & Bond Preparation
The vapour blasting process is cleaner and less aggressive than dry shot blasting and leaves the surface ready for painting or to use unfinished. We can blast parts up to 1mtr square and can refurbish car and motorcycle carburettors, please call us for an individual quote.