Contact Details
Address
Westcountry Windings
Unit 9 Brunel Business Ct
Brunel Way
Thetford
IP24 1HP

Telephone
01842 765111
Email
westcountrywindings@gmail.com
Office Hours
9.30am - 4.30pm (Monday - Friday)

Workshop Hours
9.30am - 4.30pm (Monday - Friday)

Payment Types
Find us on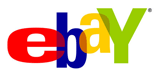 Westcountry Windings - Applications
Whether it's Japanese, Italian, German, American or even Chinese, from the 70s to the most recent models, we are able to rewind ignition stators and alternators for all machines from 50cc Scooters to Superbikes and cruisers. All our repairs carry a 6 month guarantee on our workmanship.
Racing
We currently offer a repair service for racing ignition stators and generators for GP 2 stroke classic and modern machines, including 3 phase to single phase conversions. This reduces the weight and magnetic drag of your original road stator, ideal for track day use.
We can also supply an ultra light weight generator kit for the highest spec racing engines, giving up to a 4 bhp increase depending on machine. The kit includes a lightweight rotor, weighing around just over 200 grams, a 3 phase stator and mounting plate which allows you to use your standard generator cover. These units give performance gains and weight loss, equal to factory race kit parts, at a fraction of the cost.
Their reliability and performance have been tested by BSB and National Supersports teams over previous seasons, with great success.
Available for :- CBR600, CBR1000, GSX600, SV600, GSXR1000, ZX6, ZX10, R6, R1.
Please call or email us to discuss your requirements.
Motorcross & Trials
Being involved in off road sport since the 70s we understand the needs of our customers. By rewinding to the highest specification possible, we can often cure those inherent faults that plague these machines due to the harsh off road environment.
Classic
When running or restoring early Japanese, Italian and German road and competition motorcycles parts can be hard to find. Our reconditioning service can help you overcome that problem. We specialise in CX500, CB400- 250n, RD350 and TZ stators for customers in this country and Europe.
After many requests we have added 12 volt conversions for early trail bikes, improving their day to day usage, to our list of services. Also if we do not have a direct replacement Regulator- Rectifier we will always try to offer a suitable match.
Quads & Jetskis
We can offer the same rewind and recondition service for sport and agricultural Quads and personal watercraft.