Contact Details
Address
Westcountry Windings
Unit 9 Brunel Business Ct
Brunel Way
Thetford
IP24 1HP

Telephone
01842 765111
Email
westcountrywindings@gmail.com
Office Hours
9.30am - 4.30pm (Monday - Friday)

Workshop Hours
9.30am - 4.30pm (Monday - Friday)

Payment Types
Find us on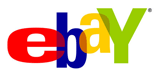 Westcountry Windings - Services
Testing
Whether the unit is received by post, courier, or delivered by hand the first thing we do is test the unit, before any work is carried out. This can often eliminate the stator/alternator as faulty. In this case a small charge is made to cover the cost of testing the unit and return postage.
Preparation
Once we have diagnosed the fault, the stator passes to our workshop, where it is stripped of its wire and insulation. Each unit is degreased and vapour blasted before being reinsulated by powder coating or other means.
Windings
The stator is then re-wound with high grade copper wire by one of our skilled winders before being coated with high temperature varnish or epoxy resin.
Assembly
Once fully hardened, leads are repaired or replaced as necessary and reattached. The completed unit is then returned by 1st class mail.