Contact Details
Address
Westcountry Windings
Unit 9 Brunel Business Ct
Brunel Way
Thetford
IP24 1HP

Telephone
01842 765111
Email
westcountrywindings@gmail.com
Office Hours
9.30am - 4.30pm (Monday - Friday)

Workshop Hours
9.30am - 4.30pm (Monday - Friday)

Payment Types
Find us on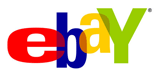 Welcome to Westcountry Windings
UK Ignition Repair Specialists
Westcountry Windings are a long established company specialising in repairing and rewinding ignition and generator stators for all types of motorcycle, quad and personal watercraft.
Our one stop bike electrical service includes a range of regulator rectifiers, HT coils, voltmeters, block connectors and pickups to suit road, race, motocross and trials from 70s to date.
Repairing rather than replacing is the cost effective way to get the best from your machine, often improving on OEM parts. At Westcountry Windings, we always endeavour to rewind to a higher specification, giving an improved spark.
Our Vapormatt vapour blasting service is ideal for refinishing many parts including, Carburettors, engine casings, wheels, and even a complete frame.
Latest News
We are now a HealTech distributor Click Here for more info.